Opposed to the shoes of the previous post, check out this little update:
Recognize the shoes? That's right, they're from my 'sole risk' eBay post. What do you think?
I wore them with this, a little foray into some of this year's recent trends:

Babydoll dress, Forever 21. Gap tshirt. Simply sheer tights. I wore my hair up in a semi-neat bun with a little headband. I'm not sure the entire look is 'me', but it's very playful and I had fun in it tonight.
As you can see, the shoes are a tad big, as I'd feared: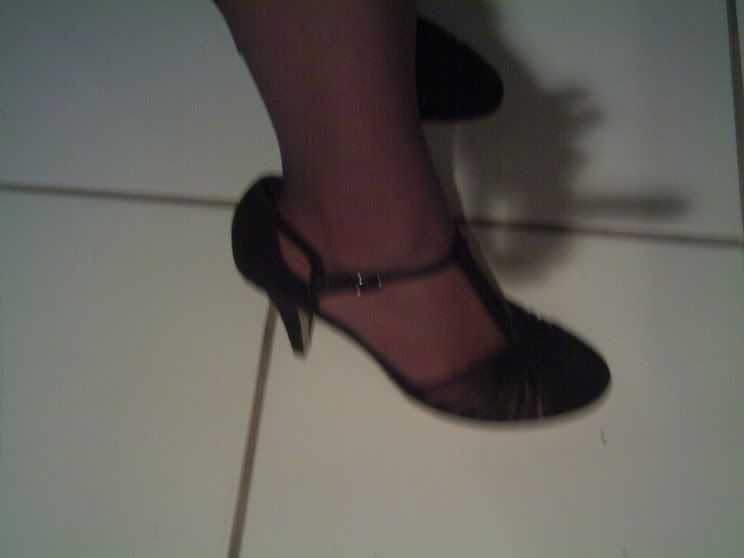 But I think some tights with more substance will take care of that. Otherwise, I have not been persuaded away from shopping on eBay! I just... won't wear them if I have to walk a whole bunch. I'm going to call these, 'under the desk' shoes.